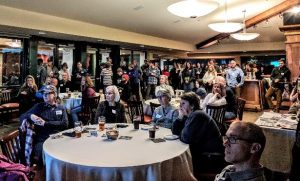 What a fantastic year we had with the Bend members of the Newport Chapter of Surfrider Foundation. In January 2019, we kicked off our events with the Deschutes Brewery hosting us in their beautiful events room at the brewery. More than 130 Bendites, joined us to decide what we can do in Central Oregon to better protect our oceans through more conservation efforts on our mountains, lakes, rivers and streams. At the event we signed up another 35 Surfrider Members and organized a calendar of events for the year. There we decided to focus on the Surf Wave, River & Lake Clean-ups, Films, environmental expert talks, activities to reduce plastics and climate change.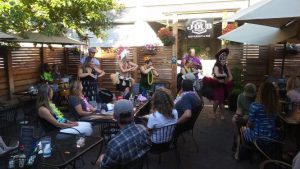 Surfrider Foundation was fortunate to have the Bend Outrigger Canoe Club select us to be there focus charity. The Bend Oregon Outrigger Canoe Club in partnership with J Dub Restaurant and Bar held a Hawaiian style Luau to raise money for the Surfrider Foundation Newport Chapter's first Central Oregon Conservation Summit. "The J Dub Restaurant and Bar prides itself in giving back to the community that gives it so much. Every year since 2016, we have thrown a Hawaiian style Luau to benefit an organization or charity here in Bend. Our first luau benefited the Bend Firefighting Association Local 227 and our second, the Avalanche Association. This year we chose The Surfrider Foundation because of it's tremendously important work with keeping our waterways free and clear of dangers and debris and setting that critical example for future water stewards," replied treasurer Todd Steinbach.
Our very own, long time (35 years) member of Surfrider Maureen Haney represented us at the event. The evening had it all from Hula Dancers, Hawaiian music, great food, drinks and wonderful people. All proceeds of raffle ticket sales, Sunriver beer sales ($5 per pint) and a donations box were donated to The Surfrider Foundation. In the end, the group raise $773 to go towards our Central Oregon Conservation Summit.

We then partnered with one of our greatest Surfrider Foundation Supporter in Central Oregon, 10 Barrel Brewing to bring the first Surf Wave Jam and Post- Summer Deschutes River Clean-up effort to the community. It was a smashing success and a fun day to see amazing surfers of all ages doing cool tricks and riding our river wave. The day kicked off at 9am with the clean-up efforts followed by yoga on the lawn. The competition was a jam format with contestants being 18 and older with 12-17 competitors per round. All beer proceeds went back to wave maintenance!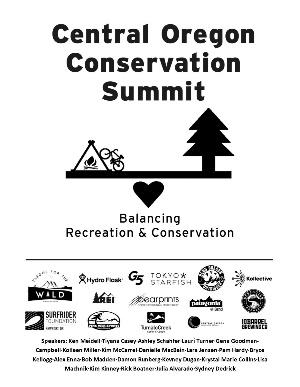 On National Public Lands Day we kicked off our first Balancing Recreation and Conservation Summit on September 28th in partnership with representatives from COCC-Outdoor Leadership, Environmental Center and Latino Outdoors organized the first Central Oregon Conservation Summit. The hope of the Summit was to connect everyday citizens, conservationists, recreationalists, researchers and volunteers in Central Oregon around the biggest challenges facing our region as population and climate change amplify. We featured leading researchers, scientists, activists, activities and organizations working to dwarf climate change and other environmental challenges and connect with potential concerned citizens, recreationalists and volunteers to look for ways to collaborate. Thanks to a number of local companies who supported our first big Summit, thanks to our title sponsor Hydroflask! Other amazing supporters were Kollective, G5, Tokyo Starfish, Bend Outrigger Canoe Club, Pledge for the Wild, Bear Prints, REI, Patagonia Bend, Pine Mountain Sports, Tumalo Creek Kayak and Canoe, Footzone, 10 Barrel Brewing, Humm Kombucha and RISE Cold Brew Coffee.
We had over 55 attendees and amazing line up of speakers, to name a few the CEO of Outerbike Ken Meidell, ONDA Tribal Stewardship Lead Tiyana Casey and outdoor enthusiast Ashley Schahfer. We were proud to partner with over 15 local conservation non-profits to present to our local residents how to get involved. Many attendees stuck it out to the end even though the snow came in as a force. We had to postpone our Sparks Lake Clean-up effort to the following weekend. Thanks to everyone who came out and our new 55 Surfider members!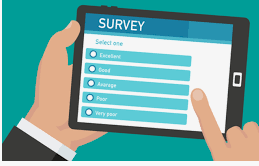 Thanks to all our active Bend Surfrider members we are now over 100 strong. We look forward to engaging you even more in 2020. If you are interested in being more involved please email ranebendor@gmail.com, we are looking for a group of 5-8 folks to help us organize events for the year.
We want to make sure we are meeting your needs as a Surfrider member. If you haven't taken time to fill out our short survey, please do so now visit here to access the survey.
Please join us for our first two events in 2020.

Join us, as we partner with 10 Barrel on January 2nd, 2020 at 6pm at 10 Barrel Brewing Eastside 62950 NE 18th St, Bend, OR 97701. 10 Barrel has graciously stepped up to host Surfrider, show the Handmade 2 Surf movie that they did the world Premier earlier this Summer in San Diego and donate $1 of every beer sale to Surfrider at the event. We will have time to network then hear from Bend Parks and Recreation Wavemaster Ryan Richards give us a quick update on the River Wave, Restorations Efforts on the River and how to get involved, followed by the movie and for all those who sign up to be a Surfrider member (only $25) or are a Surfrider member you will be entered into a raffle for a weekend getaway in Otter Rock. Click here to register for this free event for Surfrider members. Watch the trailer.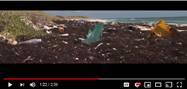 Join us on February 4th, 2020 at OSU-Cascades Tykeson Hall 111 at 6pm, as Surfrider Foundation partners with OSU-Cascades to discuss climate change and the next step after banning plastic bags. What more can we do to reduce plastic and better our community? We will network and enjoy beer from 10 Barrel Brewing with some appetizers, have a short presentation from our partners including Environmental Center's Rethink Waste Program Manager Ani Kasch. Then we'll watch the film Bag It. The film is a hilarious tale of one man's quest to use less plastic. What starts as a film about plastic bags evolves into a wholesale investigation into plastic and its effect on our lives, bodies, and waterways. We'll have a short discussion afterwards and all those who sign up or are Surfrider members will be entered into a raffle of a couple of cool prizes (membership is only $25). Click here to register for this free event. Watch the trailer.